Just a little funny one here. I've been wanting to snap a pic of my girl and her scrunchy face! She does this all the time, EXCEPT when the camera is in her face! So, here she is, enjoy, laugh, and hope she doesn't do this when it comes to school pics! = )
This one is just a simple little shot, and I wanted to share it, because she looks just like her big brother Eli!
My neice Gabrielle has got to be the cutest little girl! Again, LOOK at those eyes!!! She just celebrated her 2nd birthday, and we made her a gift this year!! Handmade gifts RULE!! I'll share what it is that my hubby and I made...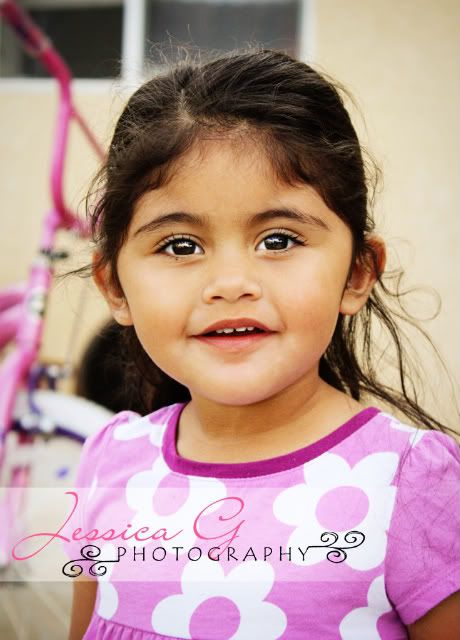 Her purple picnic table!! Yeah, we made that table!!!! thanks to ANA from
knockoffwood.blogspot.com
If you haven't been there, you absolutely need to visit! Guaranteed you'll LOVE her site!!
And we made another one for us!! It's bigger, and not painted yet! We love it!!!