Hi THERE! I am blessed this morning. I feel good. My family feels good, and best of all, God is good. Well, He's always good, but still, if you're having a good day, you better mention how good He is! This weekend was nice. My hubby's tia came down from new mexico and hung out with us for a while. Then we had our weekly friendship group which was "cook off" themed. I didn't win. Actually, i didn't "technically" participate. We were supposed to make CHILI RELLENOS! I can't make that! So, I cheated,and made ENCHILADAS! Besides, there was no way my kids would sit down and voluntarily EAT chilis! Our next "cook off" is actually a bake off! I'm going to make this supreme chocolate cherry cake!! ooooh.... Okay, with no further adieu, here are some pics. This one here is at our evangelistic event. Gabe and I were painting faces, and he did a WAY better job than me. This little guy spoke only spanish, but even without understanding him, I could tell he had a great time! My hubby too. He's so cool.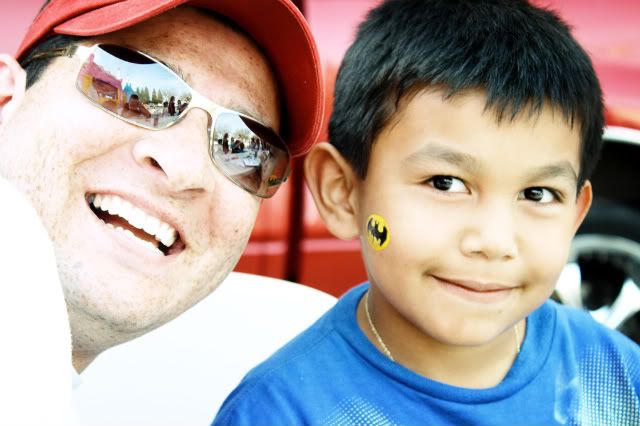 Here are my 2 precious, sweet, upstanding,little gentlemen, and their friends. Okay, so I exaggerated a little. They're actually rough and tough, dirty and frankly, kinda mean. But I love em! These are my next door neighbors, and the boys from up the street. They always play in my front yard. We're like the hot spot for the neighborhood kids. And now, they're all growing up, and into football. Long gone are the days of little trains, and army men. boo.. ENJOY!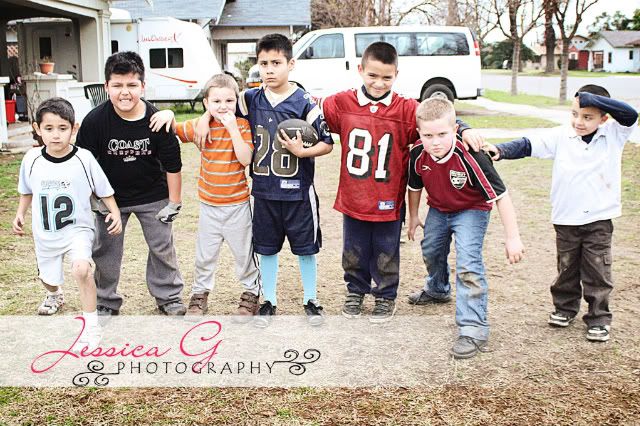 And now one of my baby boy elijah. Okay, he hates it when i call him my baby boy... He's 6. It's a little blown out, but I still like it! Hope you do too.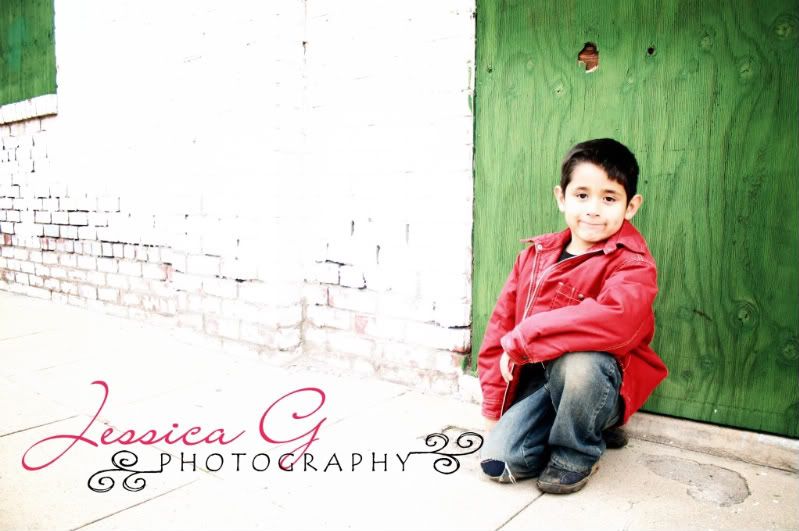 Whatever things are lovely, and are praise worthy... think on these things!